Your Local Tree Surgeon in Cambridge Covering All Areas in Cambridgeshire
At Timberland Tree Services our tree surgery experts provide a full tree surgery and specialist stump grinding services in Cambridge and surrounding area. Our work is about making the best of your home, your business or your organisation premises or other assets. We know all about the importance of that right first impression and we know how seriously people take their duty of care. For the homeowner, tenant or landlord we know that what you want is a quote followed swiftly by a service from a qualified and professional tree surgeon in Cambridge. That garden you want to match your beautiful home is literally a phone call away.
In our corporate tree work we have worked for local authorities, local charities, housing associations and property developers. We know about making limited resources go further and understand the tensions around your duty of care, the importance of your brand appearance and your requirement to make the best of limited resources.
We've worked in the forests of Europe and we continue working with trees every day. We understand trees on a scale that most people find hard to imagine. This means that however intimidating or problematic your tree work seems to you, our tree surgeons in Cambridge have been there and done it. We bring the skill and experience you need to relax. In a nutshell we know and care about trees and places.
No matter where you are, if you're looking for a Tree Surgeon in Cambridge or anywhere else in Cambridgeshire that you can trust to be polite, professional, knowledgeable and respectful please contact your local tree surgeons, Timberland Tree Services today. Our other services include garden fencing and log stores.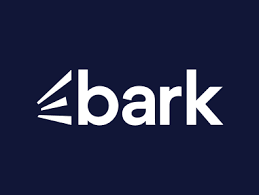 Crown Lifting Cambridge
Crown lifting in Cambridge is carried out to increase the clearance between the ground level and the lower branches either to allow access below the tree, to clear sight lines, improve views or allow light to penetrate to the ground. This can be a simple yet very effective solution.
Why Choose Us As Your Tree Surgeon In Cambridge
Tree Felling & Removal Cambridge
Sometimes we can't avoid this course of action, maybe your tree is causing damage to your property, too big for it's surroundings, dead, dying diseased or dangerous, trees although long-lived do come to the end of their lives.
Crown Thinning Cambridge
Crown thinning involves the removal of a proportion of secondary and small live growth from throughout the entire crown. This results in an even density of foliage. Crossing, weak and dead or damaged branches are also removed. This allows more light through the tree and a better resistance to high winds. This means that the wind can pass through the crown of the tree, and can improve the trees' stability.
Stump Removal Cambridge
Sometimes after a tree has been felled you may need the stump removed, this may be to enable a new tree to be planted or maybe you are having some building work done and need that stump out of the way.Timberland Tree Services can take care of this for you, a machine called a "stump-grinder" will be used to grind the solid wood stump in to small wood chippings, these can then be used elsewhere in the garden as mulch.
We are highly professional experienced and well trained team of tree surgeons that can help our clients with all aspects of tree surgery and any tree issues they may have. With our years in the industry there is no job that will surprise us or that we cannot handle. Your local tree surgeon in Cambridge can help with:
Tree Felling and Removal
Hazardous Tree Removal
Emergency Tree Work
Section Dismantling
Conservation and Tree Preservation Orders (TPOs)
Tree Protection in Conservation Areas
Deadwooding (Branch Removal)
Pollarding
Tree Reduction
Crown Thinning/Canopy Thinning
Crown Reduction/Canopy Reduction
Crown Lifting/Canopy Lift
Hedge Maintenance, Trimming, Lowering, Reduction and Removal
Fruit Tree Pruning
Tree and Target Pruning
Formative Pruning
Debris Disposal
Drop Crotching
Hedge Management
Garden and Ground Maintenance
Stump Grinding, Poisoning and Removal
Tree Health Inspection
Veteran Tree Management
Woodland Management
Coppicing
Ash Dieback Tree Disease
Storm Damage Prevention and Inspection
Qualifications and Best Practices For Tree Work
We always work to the specification BS 3998:2010 "Tree Work – Recommendations"
BS 8545:2014 "Trees: from nursery to independence in the landscape – Recommendations"
All operatives are NPTC (National Proficiency Tests Council) qualified
Stevie Purdie: City & Guilds NPTC Level 3 Award in Aerial Cutting of Trees with a Chainsaw using Free Fall Techniques (QCF)
We are also fully insured
Tree convervation areas and Tree Preservation Orders (TPOs) in Cambridge
Cambridge has a number of conservation areas which means that, within these areas, an application to the council is required before working on any tree that is over seven centimetres in diameter. This covers pruning as well as tree removal.
There are also a number of Tree Preservation Orders (TPOs) covering individual trees and the fines for undertaking unauthorised work on a protected tree can be substantial.
We have a great deal of experience in working within these frameworks and have been granted many applications to work with protected trees. We are happy offer advice on the likely implications of these measures and can work on your behalf to obtain any relevant permissions.
Contact us for free no-obligation advice on the implications of tree conservation areas and TPOs in Cambridge.
Contact Timberland Tree Services
We are a fully qualified, professional, licensed and insured Tree Surgeons in Cambridge that have a vast experience in this profession and have helped domestic private homes and commercial properties with many tree issues and problems. We are highly trained and adhere to all the current tree industry legislation that is required to operate in this business including LOLER 1998, PUWER 1998 and HSWA 1974, our public liability insurance is covered up to 2 Million Pounds.
We believe in giving great customer service and are consistent in our tree work practices, this has meant that many of our clients use our services over and over again. Please see our testimonial page to read what they have thought about the service they received and the company in general.
Timberland Tree Services
10 Moor Drove
Histon
Cambridge
CB24 9AN
01223 859773
Click To Call: 01223 859773