A Local Business For Garden Fencing in Cambridge
Your local specialists for garden fencing in Cambridge covering all areas in Cambridgeshire, make Timberland Tree Services your only choice for new installations, repairs and maintenance of your garden fence. Our commitment to our clients is always to provide high quality products at competitive prices with high quality installation.
We work with a variety of commercial and domestic customers as you might expect, but we also provide installations for local tradesmen who value our craftsmanship and trust us for the landscaping work needed on their clients homes.
A effective indicator of the high standard of our garden fencing installations is that a high percentage of our business comes by way of word of mouth recommendations and referrals.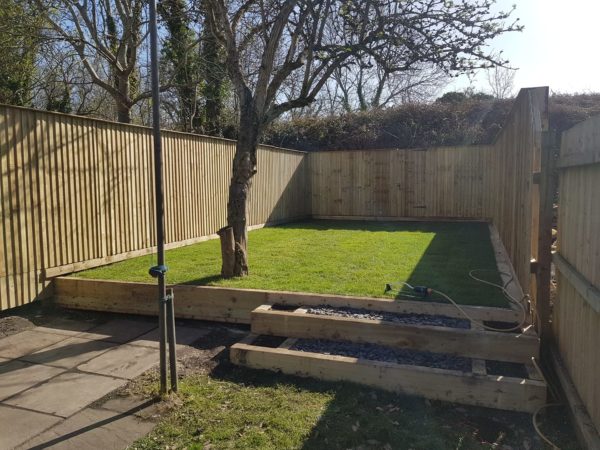 Bespoke Garden Fencing in Cambridge
Maybe you are considering using fencing to create a more prominent boundary with a neighbour? Why not consider making use of picket or trellis fencing to create a charming, almost whimsical appearance? Or maybe you need to fence off your allotment or a children's play area, keeping them protected from harm.
Whatever your requirements, big or small Timberland Tree Services can help, we can help you pick the right style of fencing which will suit your home and outdoor area perfectly, and supply and install your new fence at highly competitive prices.
Contact Timberland Tree Services For Garden Fencing in Cambridge
If you'd like advice or assistance creating your tranquil outdoor sanctuary, our garden fencing team will be thrilled to provide you with a wealth of sensible yet creative tips and recommendations based upon our 25 years of knowledge and experience. Something you will not want to do is wind up hiring a company or handyman who lacks in ability or reputation, and there is no reason to; our prices are affordable, our services outstanding and also the standard of the fencing we can supply is exceptional. Contact Timberland Tree Services today for more information or a free quotation for garden fencing in Cambridge. Feel free to browse our other services.
Timberland Tree Services
10 Moor Drove
Histon
Cambridge
CB24 9AN
01223 859773
Click To Call: 01223 859773